Get one-on-one coaching to best support your business as you go through Productivity Powerhouse.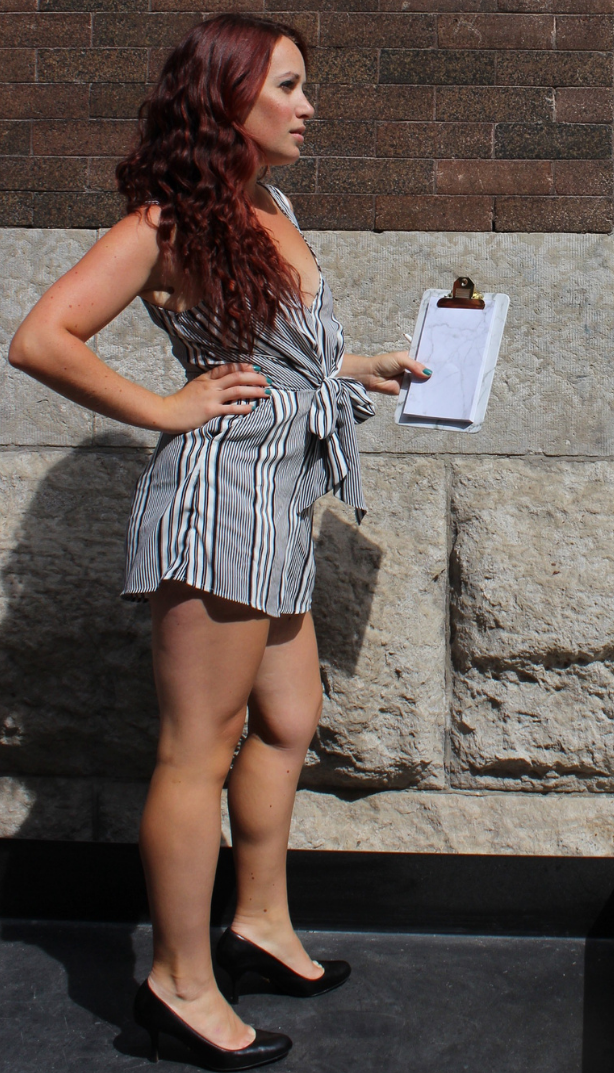 Ready to skyrocket your productivity?
One-on-one coaching is a powerful way to make more progress, faster! If you love Productivity Powerhouse and want a little extra support along the way, then one-on-one coaching sessions are perfect for you.
Productivity Strategist Sagan Morrow has 10+ years of experience as a business owner, and has been teaching and coaching other entrepreneurs to get great results since 2016. She has 120+ hours training as a Magnetic Coach in the following modalities:
Life & Success Coaching
Neuro-Linguistic Programming Practitioner
T.I.M.E Techniques
Emotional Freedom Techniques Practitioner
Clinical Hypnosis Practitioner
What clients are saying...
"Before, I was struggling to find direction with my business, to know where/how to find clients, and to understand how to manage my business. I needed someone to guide me as I was starting my business… and Sagan's one-on-one coaching 100% lived up to (and exceeded) my expectations. 
It was incredible. Sagan helped me map out a business plan, understand and implement different marketing strategies, learn how to set daily and weekly plans, and figure out how to run my business.
Sagan adapted her teaching method to what worked best for me. Her one-on-one coaching helped me better handle overwhelm and remember not everything needs to be done right now."
- Richelle, freelancer
Frequently Asked Questions
How does one-on-one coaching work in conjunction with Productivity Powerhouse?
As an accompaniment to the Productivity Powerhouse framework, we recommend four one-on-one coaching sessions (available as a pay-in-full option or three-month payment plan) to get best results.
Each coaching session can be tailored to take place as you go through each element of the framework (one session when you begin Productivity Powerhouse, and one session upon completing each element in the framework).
NOTE: This means that you'll get benefits from one-on-one coaching whether you just joined Productivity Powerhouse & haven't started it yet, or if you're in the middle of going through Productivity Powerhouse!
What if I already went through the entire Productivity Powerhouse framework, but still want one-on-one coaching?
No problem!
If you have a big project that you want help with, we recommend getting a package of four one-on-one sessions for best results.
Alternatively, if you have one "piece of the puzzle" that you're struggling with—or if you just want help with one step of the Productivity Powerhouse framework–then getting a single one-on-one coaching session is a great choice.
What if I haven't joined Productivity Powerhouse?
We strongly encourage you to join Productivity Powerhouse prior to (or at the same time as) getting one-on-one coaching.
You can still purchase one-on-one coaching sessions with Sagan even if you haven't joined Productivity Powerhouse, but you will get the most benefit from our one-on-one sessions if you also have access to the Productivity Powerhouse lessons and resources.
Can I get a refund if I'm unhappy with my purchase?
We have a no-refund policy. However, if you are unsatisfied in any way, please reach out to [email protected] and we'll recommend next steps you need to take to see more success.
How do I schedule my appointment?
Upon purchasing coaching, you'll receive further instructions on how to book a time for your appointment.
How long is each one-on-one session?
Expect to allot up to 45 minutes for each one-on-one coaching session.
How soon will I get coaching after signing up for it?
Upon signing up for these one-on-one sessions, you'll complete an initial assessment welcome form, and then we'll book a time for your first session.
Can I purchase coaching more than once?
Absolutely! If you find yourself in need of coaching more than once, simply purchase the coaching again.
What if I'm not sure if one-on-one coaching with Sagan is right for me?
We're happy to chat about whether it's the right fit! Email [email protected] to let us know what you're hoping to get from our one-on-one session(s), and we'll let you know whether it's a good fit for you.