This bundle includes:
Anti-Hustle Method for Achieving Goals (20-minute video training + 8-page fillable workbook to help you implement changes in your solopreneur business so you can finally achieve your desired goals)
Anti-Hustle Method private podcast (10 episodes to transform your thinking with journal prompts, featuring a revolutionary new approach to productivity with the mindset shifts to motivate you and transform your approach to business)

This is "Bundle A" for the SaganMorrow.com Product Suite. If you are new to our programs, this is the bundle for you!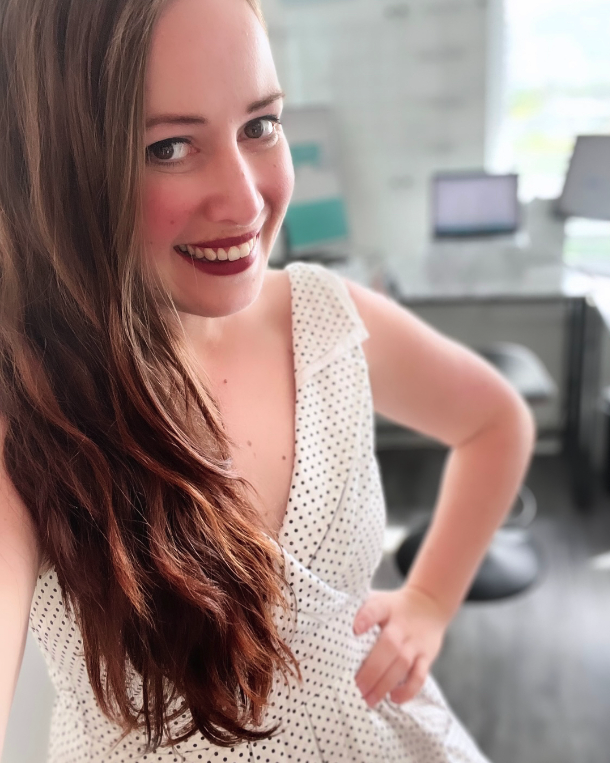 About your instructor
Hi! I'm Sagan Morrow (she/her), your anti-hustle Productivity Strategist & internationally board-certified Success & Life Coach.
I have 10+ years of experience in business (as a communications specialist, freelance writer/editor, blogger, and consultant, before I began teaching online courses and coaching other entrepreneurs) so I have a lot of experience in understanding what does & doesn't work for building a business... especially for solopreneurs. I've been teaching and coaching other entrepreneurs to get powerful results since 2016.
Beyond that, I also have a background of professional experience in public relations, community leadership, fundraising & development, and coordinating & managing teams. I'm an alumnus of the Anti-Racism Leadership School and I'm actively committed to doing lifelong work for a more equitable, diverse, inclusive world.


I'm on a mission to make solopreneurship easy & enjoyable, for every solopreneur who comes across my path.


That's why I created this bundle for you!

Frequently Asked Questions
How do these bundles work?
There are 3 core bundles that make up a tiered system in the SaganMorrow.com Product Suite: Bundle A (Introduction to Anti-Hustle Mindset), Bundle B (Business Planning Package), and Bundle C (Business Strategy Bundle).
Each of these bundles lead directly into one another and build on top of each other. Bundle B includes access to all e-courses in Bundle A, and Bundle C includes access to all e-courses in both Bundle A and Bundle B.
(This means that when you purchase Bundle C, you don't need to purchase Bundles A or B, because you'll get access to all of those e-courses anyway in Bundle C!)
You also get a CREDIT for each bundle that you purchase! When you purchase Bundle A for $29, you can use that as a deposit for Bundle B.
(Another example: Bundle B is $199, and Bundle C is $799. So when you purchase Bundle B, you'll get a $199 credit toward your purchase of Bundle C. Woohoo!)
I have another question. Where can I get an answer?
Full details about our SaganMorrow.com product suite are available HERE (includes a video overview outlining what's included in the bundle and how the credit system works).
Please contact hello[at]saganmorrow[dot]com with any additional questions. We look forward to hearing from you!
Bundle Contents
What you get in this bundle...