Perfect for: 
Fine-tuning areas you want to improve ⭐ Overcoming your struggles & frustrations ⭐ Reconnecting with what you truly want from life ⭐ Getting clarity & de-stressing ⭐ Doing the deep inner work ⭐ Personal satisfaction & fulfilment ⭐ Professional excellence ⭐ Developing deeper self-trust, self-honesty, self-confidence ⭐ Experiencing powerful, transformational mindset shifts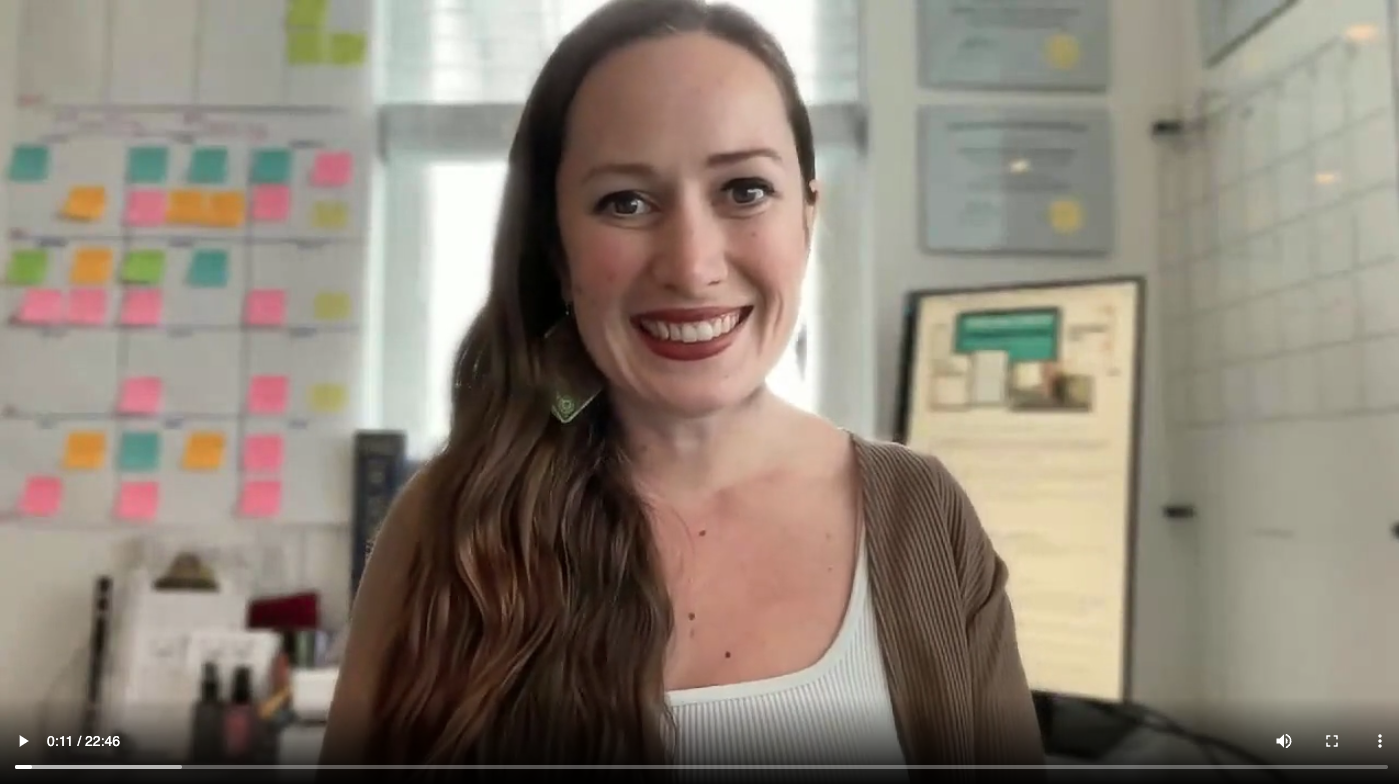 Just a few examples of what my 1:1 coaching clients experience and accomplish during our work together...
(Some of these can happen in a single call; others may take several sessions)
Overcoming procrastination, overwhelm, perfectionism, information-gathering, tech frustrations, imposter syndrome, people-pleasing, shiny object distractions, and insecurities.
Building self-honesty, self-trust, confidence, courage, self-kindness, and motivation.
 Creating goals & upgrading their schedules to align with their personal values and ideal lifestyle.
Reframing their perspective and approach so the choices they make are genuinely enjoyable and fully supports their unique lifestyle wants/needs (and creates space for other factors they're experiencing, such as ADHD or anxiety).
Dramatically improve their focus and clarity, get back their time and energy, and move forward on the goals that used to seem as though they'd only exist in the distant future.
STOPPED being mean to themselves (beating themselves up, judging themselves & feeling ashamed about their business struggles, guilting themselves), and STARTED being kind to themselves (changed their inner voice, created space to be present for themselves, allowed themselves to make progress on their own terms and at their own pace, began being more positive WITHOUT adopting a "toxic positivity" mindset)
Finally take ACTION on things they'd only been dreaming about for years (and in a way that feels good for them — not scary!)
 Stepped out of their comfort zone and did the scary thing (e.g. setting boundaries, increasing visibility, taking action on dreams, and more)
 Overcome their internal obstacles that were holding them back from making progress (including but not limited to imposter syndrome, self-doubt, perfectionism, insecurities, procrastination, overwhelm, shiny objects, being stuck in learner mode, being mean to themselves, fears of success and failure, worry and anxiety)
Feeling more free, fulfilled, and happy with their lives (so they can see just how capable they truly are, improve their confidence, increase their courage and energy, get back their time, prioritize their family & relationships, and enjoy the lifestyle they've been craving)
Frequently Asked Questions
Can I get a refund if I'm unhappy with my purchase?
We do not offer refunds, however we would never want you to be unhappy!
Please contact [email protected] with any concerns or hesitations you may have so we can ensure that coaching is a good fit for you AND so that you have an amazing experience.
How do I schedule my appointment?
Upon purchasing coaching, you'll complete a brief Welcome survey, in which you will provide your availability. Please note that we typically do our coaching sessions Tuesday - Thursday, 9am - 4pm PT, however if those days/times don't work for you then we'll find a time that works for both you and your coach, Sagan!
Can I purchase coaching more than once?
Absolutely! If you find yourself in need of coaching more than once, simply purchase the coaching again.