What is coaching... and what is coaching NOT?
As a business strategist for freelancers, my role is to...
- Identify what your personal business weaknesses are + strategize ways to work with/around those weaknesses
- Brainstorm ideas with you
- Strategize ways you can effectively implement those business ideas
- Provide constructive, positive feedback on your work to improve your business
- Make recommendations for moving forward with your business (including big-picture planning and goal-setting)
- Give direction + guidance
- Provide support + encouragement
Remember: ultimately, it is up to YOU to do the work!
I can't do the work for you.
But what I CAN do is all of the above -- whether it's helping to come up with ideas, reviewing your website copy, making suggestions for the next steps to take, or just being there to lend a supportive ear and encouraging words.
If you need someone to give you an encouraging push in the right direction, or if you're feeling a little lost or overwhelmed with how to get started, or if you want some guidance and actionable steps for what to focus on every single week over the next few months, I can help you with all of that.
***
Why hire me to be your business coach?
1) I have nearly a decade of experience in managing my own business (so I know what I'm talking about!)
2) My experience as a small business owner has included working full-time on my business as well as working part-time on it (while I was also working a stressful, intense 9 to 5 job) -- so regardless of your situation, I have a real-life insight into some of the challenges you might be facing.
3) The first time I was a full-time freelancer many years ago, I made a lot of mistakes and failed to the point that I had to go back to working at a 9 to 5 job while I worked on my own business on the side... but I was able to learn a TON from that experience, so that the second time I became a full-time business owner (several years ago), I had a great deal of success!
It's not like I started out magically knowing everything about business -- nope! What I teach you is stuff that really WORKS based on real-life testing. I've been where you are, struggling with your business, and I can definitely empathize with your situation.
4) I do NOT believe there is any single right way to have a successful business -- which means that I'll work with you to find unique, customized strategies + action steps that are right for YOU!
I'm not going to just feed you the exact same thing as a dozen other students. You're guaranteed to get personalized recommendations and customized tips + ideas that make sense for who you are and what your unique business vision and goals entail.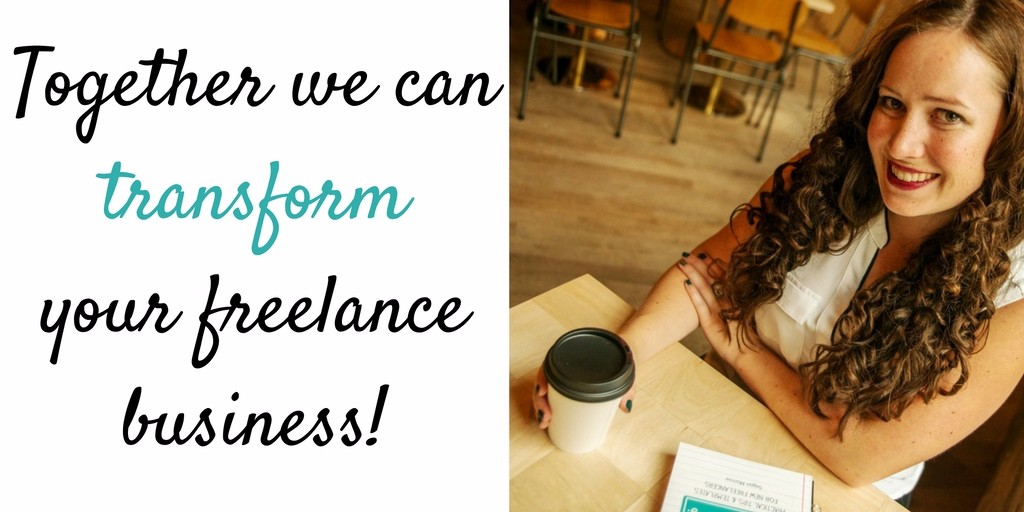 I can coach you on...
- Choosing the right services for your business
- Coming up with a customized plan of action
- Identifying who your ideal client is + where to find them
- Crafting email pitches + website copy
- Figuring out what steps to focus on at which stages of your business
- Breaking down big goals into manageable, bite-sized actions that get real results
- Working productively from home + managing your time effectively
- Staying motivated + inspired to keep moving forward + making progress with your business
Ready to make a serious difference to your business (and have fun while you're at it)?
Click the button below to enroll now!