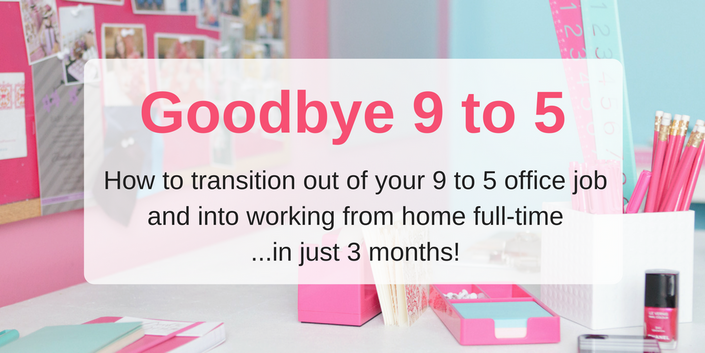 Goodbye 9 to 5
How to transition out of your 9 to 5 office job + into working from home full-time... in just 3 months
Enroll in Course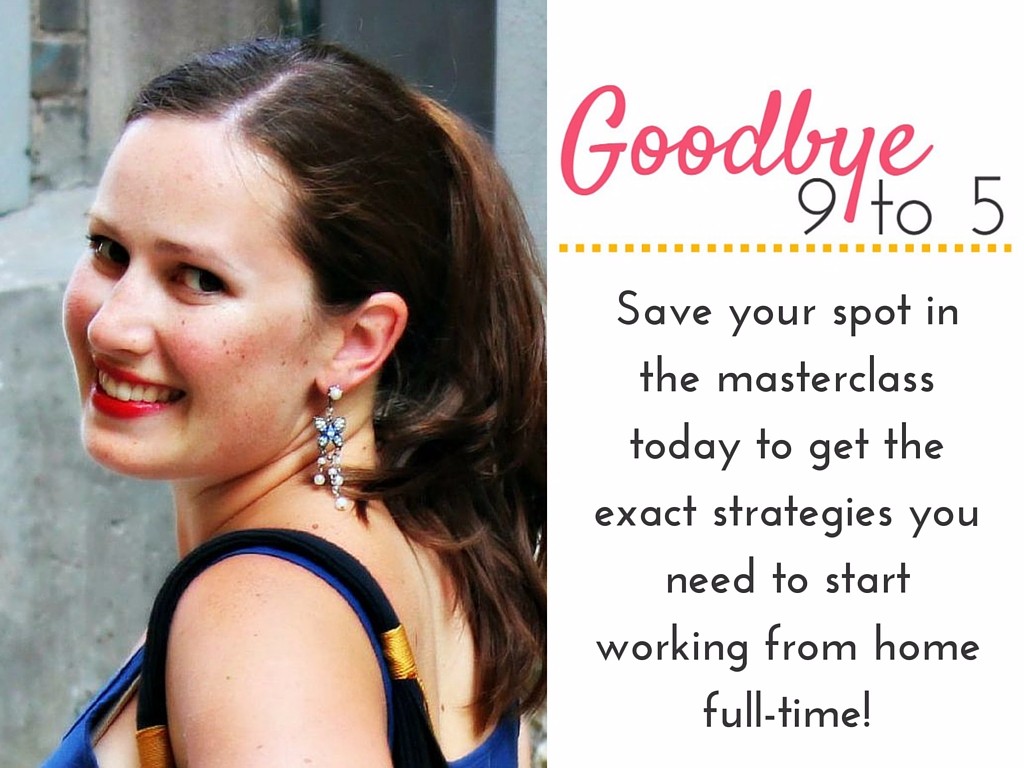 You've had your side business for a while now, taking on freelance projects for clients occasionally and working on them in the evenings and weekends.
You've built up some experience in your skill set and you have repeat clients, but it isn't quite enough to pay the bills.
You've been trying to focus more on your own business but you feel burned out and exhausted from juggling it with your 9 to 5 office job.
You've been thinking about taking the leap and quitting your 9 to 5 job altogether, but you feel overwhelmed (and maybe a little scared) about the idea of taking on your side business full-time.
Let me help you with that!
With Goodbye 9 to 5, you will learn everything you need to successfully make the transition from your 9 to 5 job into working from home full-time, with practical strategies to apply to your own situation.
If you want to...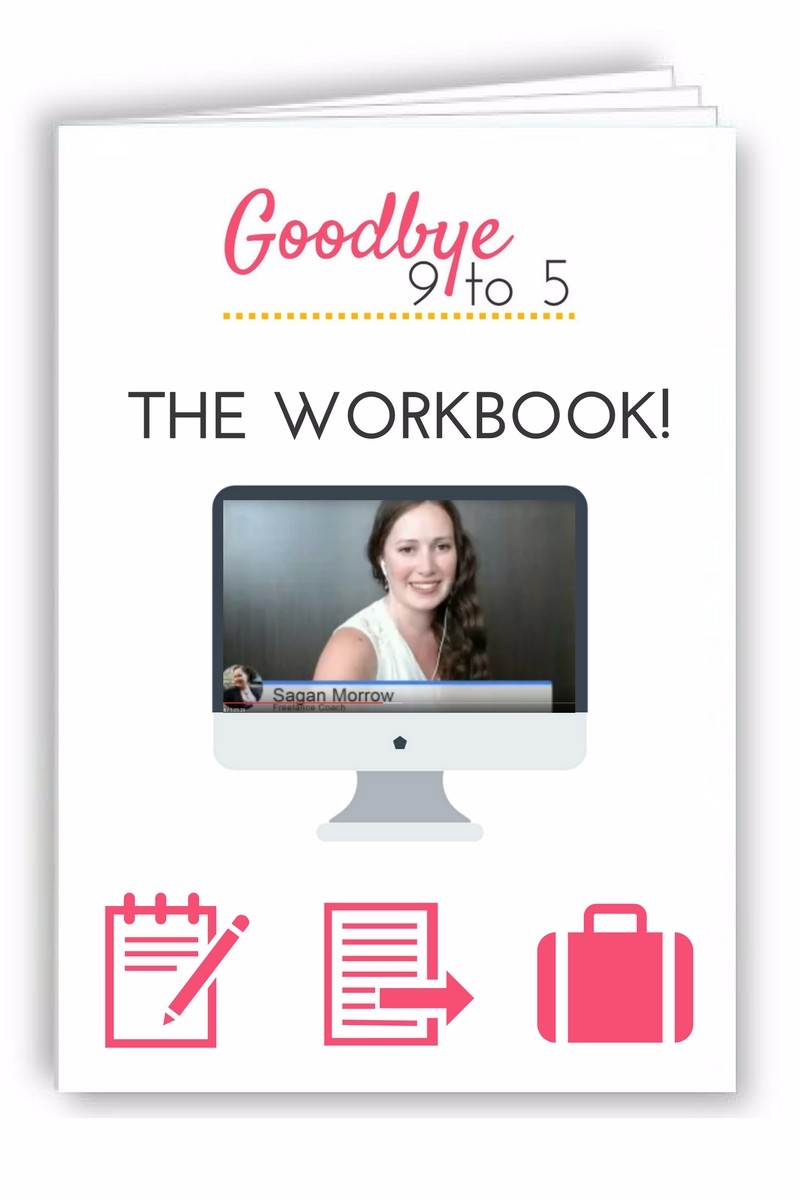 - Be your own boss
- Work whenever & wherever you want
- Get actionable tips for preparing to manage your own business
- Quit your 9 to 5 job (for good!)
- Work from home full-time
...then this masterclass is for you!
Learn how to quit your 9 to 5 job and start working a job you LOVE within the space of just 3 months when you enroll in the Goodbye 9 to 5 program.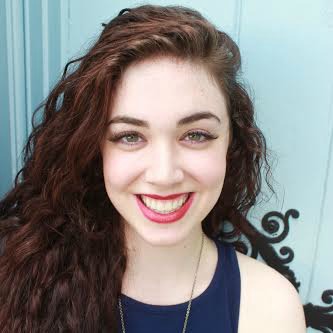 "With the help of Sagan's teaching, I was able to take my business from just an idea in my head to something I am now working on full-time... within a matter of months!"
- Elizabeth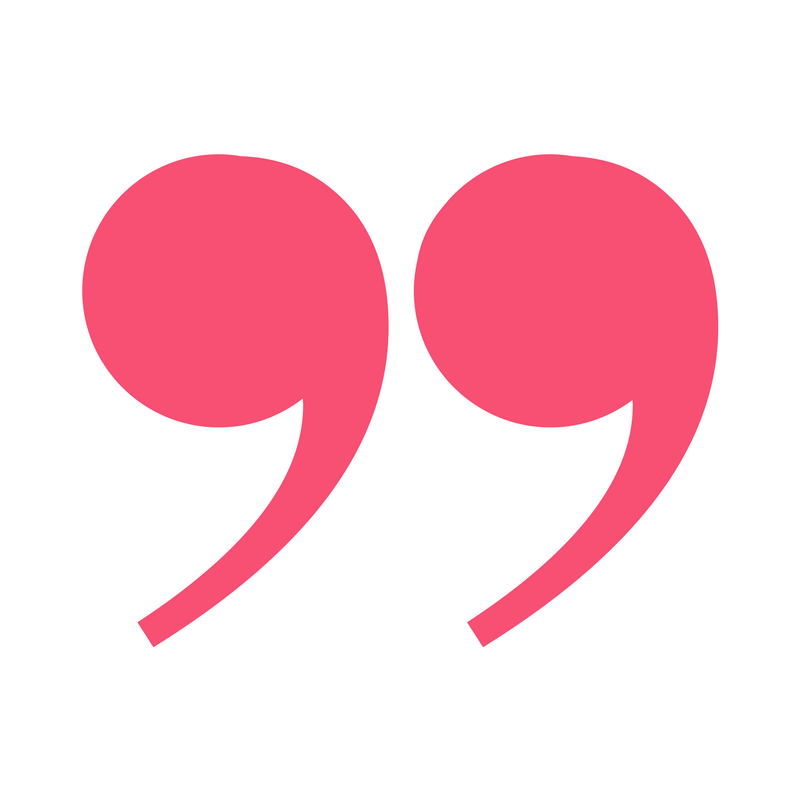 "This masterclass leads you through the process to become freelance in a clear and logical order. Plus, with the time spent working out daily and weekly schedules once you are freelance, I don't just feel prepared to transition, I feel prepared for my freelance career, too!
Goodbye 9 to 5 has enabled me to set concrete income and time goals to begin my freelance career, rather than spend more weeks researching, reading and feeling inspired but unable to take action. Thanks to Sagan's course, I'm ready to do as well as to dream!"
- Lauren
Your Instructor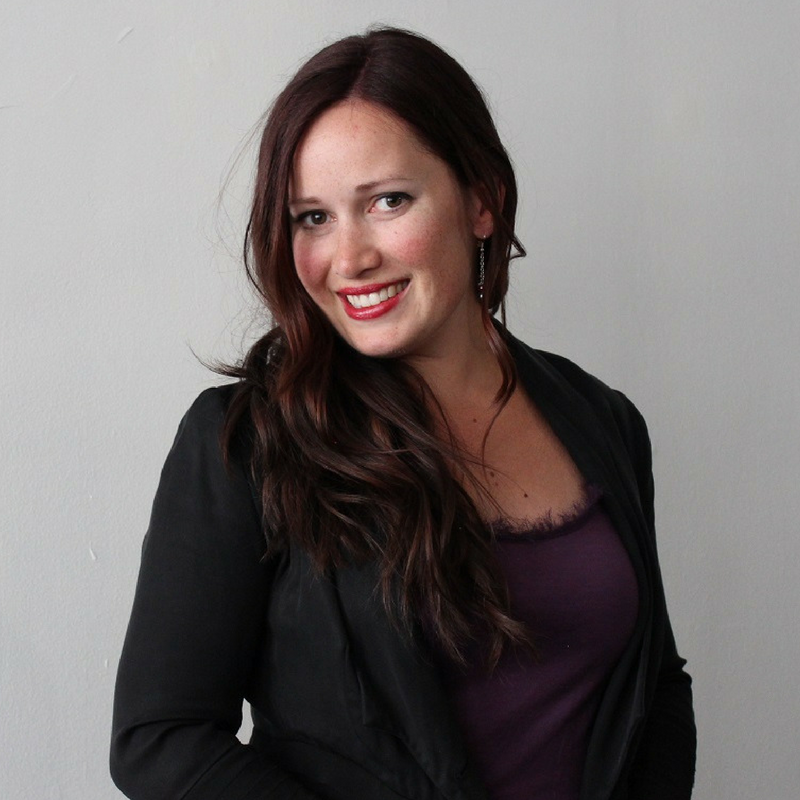 Hi! I'm Sagan, a small business strategist with a decade of experience in part-time and full-time freelancing.
And I TOTALLY get where you're coming from.
I was in your position once, too: I had an intense 9 to 5 office job and I was doing a bunch of freelance work on the side.
It was like working two full-time jobs, except neither paid very well. I didn't have quite enough freelancing clients that I could transition without a hitch from my 9 to 5 office job into working from home full-time. And I was at the point where I didn't feel like I could take on any more freelance work, because I was completely burned out and in desperate need of a break.
This is the problem that so many freelancers have: how do you know when it's time to quit your 9 to 5 job? What's the best way to go about doing it smoothly?
Goodbye 9 to 5 is a video training series that will answer these questions and provide you with step-by-step tips to do just that!
I can't wait to work with you in this masterclass so you can say "goodbye!" to your office job and transition to full-time solopreneurship in just a few months. Your dream job is within your reach!
In this video training, you will learn the steps you need to take to quit your 9 to 5 job for good and transition into working from home full-time in just 3 months.

...PLUS you'll get a timeline checklist, home office checklist, sample calendar and blank calendar template, swipe files, business income/expenses spreadsheet, and workbook so you know exactly when to take each step along the way!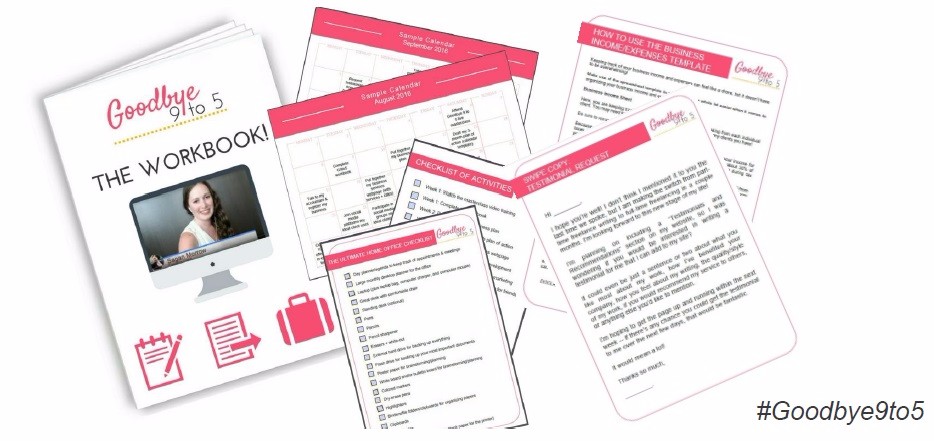 Enroll now and learn how to quit your 9 to 5 job + start working from home full-time within the space of just 3 months!
Course Curriculum
Module 0: Introduction to the Goodbye 9 to 5 Masterclass
Available in days
days after you enroll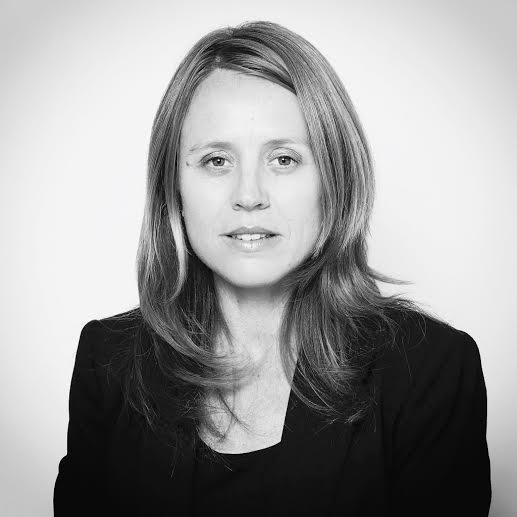 "The clarity in which Sagan presents information is excellent. The examples she provides in her teaching really helped with my planning and thinking.
Sagan teaches useful information, without unnecessary spin, to reassure me that I can take the steps to work as a freelancer and make it a great lifestyle choice.
Her friendly tone combined with her professional manner and knowledge tells me she knows what she's talking about and she cares. Thanks Sagan!"
- Robyn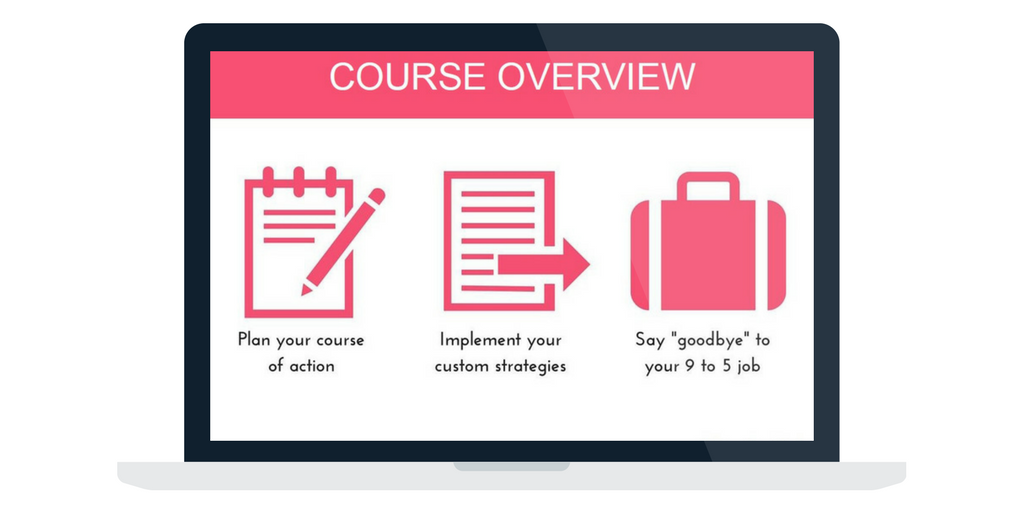 This training includes video-based lessons with text transcripts for every video, as well as PDF of the presentation slides, fillable workbook, checklists, templates, and swipe file bonuses.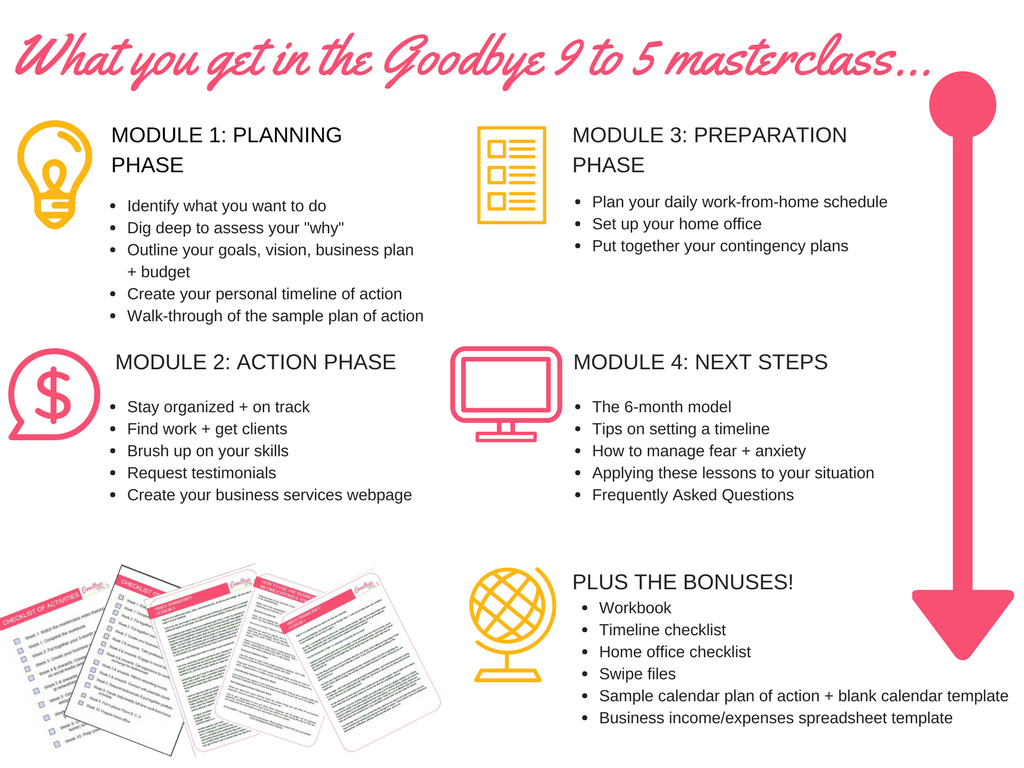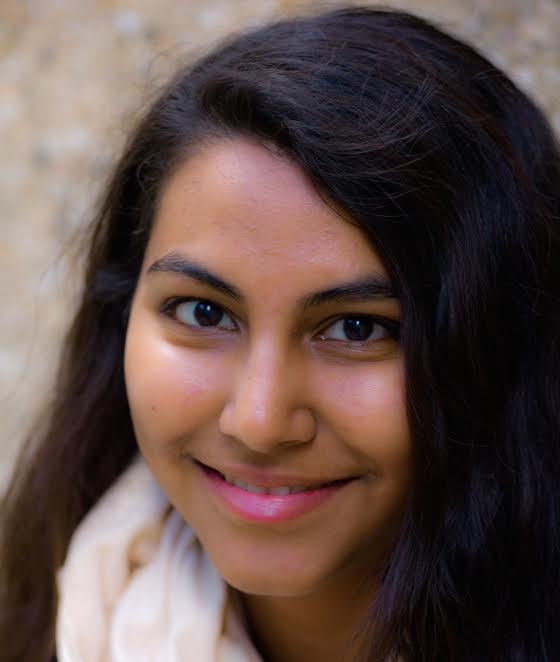 "I love that Sagan's teaching style is very easy-going but realistic. I liked seeing examples, especially for the daily schedule and 3-month plan. The whole course is a fantastic general overview of what you should do in those first 3 months.
Goodbye 9 to 5 helped calm my anxieties -- I am so happy to have figured out how to really get to where I need to be in the next 3 months and take the guesswork out, as well as the worry. This course has been an amazing help!"
- Sareeta
Frequently Asked Questions
When does the course start and finish?
You'll get access to all course materials immediately upon enrolling. It is a completely self-paced online course - you decide when you start and when you finish! Plus, you get lifetime access to everything.
How long do I have access to the course?
How does lifetime access sound? After enrolling, you have unlimited access to this course for as long as you like - across any and all devices you own.
How quickly will I be able to quit my 9 to 5 job?
This course is designed so you will be able to make your transition within just 3 months! If you are brand-new to freelancing, you'll get a slightly longer timeline to work with.
Is this course right for ME?
This course is designed for solopreneurs who want to quit their 9 to 5 jobs and start working from home full-time. Whether you've been part-time freelancing for years, or you haven't even started your business yet, we'll cover all of that in the course.
What if I don't know what kind of business I want to start?
No worries! In Module 1, we cover the basics of how to choose your perfect business idea. If you're starting from scratch, you'll get a 6-month model for how to transition out of your 9 to 5 job and into working from home full-time.
I've had a side business for years. Is this program only for beginners?
NOPE! I, too, was side-hustling for years before I made the leap to quit my 9 to 5 job... and because the methods I teach in this program are based on what I myself did, they can absolutely apply to YOU, too! We cover some basic beginner info in this class, but since the primary focus of the program is about transitioning out of the office life and into working from home full-time, we don't spend too much time on how to go about getting your business started.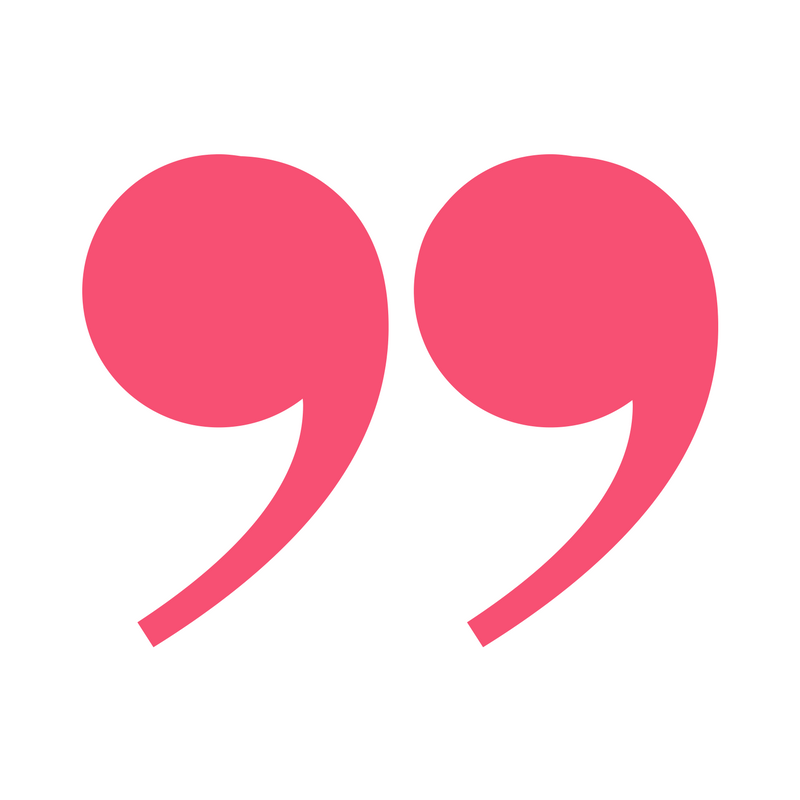 "I love that Goodbye 9 to 5 includes guidance for your first day and weeks as a full time freelance. Sagan doesn't just get us to the point of leaving our 9-5 and then leave us wondering how on earth to fill a day: she walks us through schedules and help us make daily plans so that when we make the change, we feel prepared, organised and ready to go -- no panic needed!
I really enjoyed the lessons and Sagan's teaching style is brilliant! Very clear, upbeat, friendly, and to the point, without being repetitive. "
- Lauren